Happiness is a good book and a cup of coffee.

With that belief, our founder kickstarted the idea of a cafe + bookstore fusion.

We've tested out multiple platforms like Carousell, Facebook and Instagram
but found an independent portal to be the best way to go due to high adaptability.

Though with increasing demand, we've also finally started a Shopee account!

After wearthering through MCO, we've finally settled down on a few solid channels
that we're quite happy with. Our small selection of snacks are also available on
Foodpanda if you're ever in need of a quick bite near Ara Damansara.

Here's how to find us if you're ever looking to stop by.

F-G-43, Jalan PU 1A/3,
Taipan Damansara 2,
Ara Damansara 47301,
Petaling Jaya, Selangor

We are next to Tesco Extra, nestled in a small lane just right before the
Ara Green's apartment. You'll know it's the right lane when you see a
Proton showroom cornerlot!

Opening hours: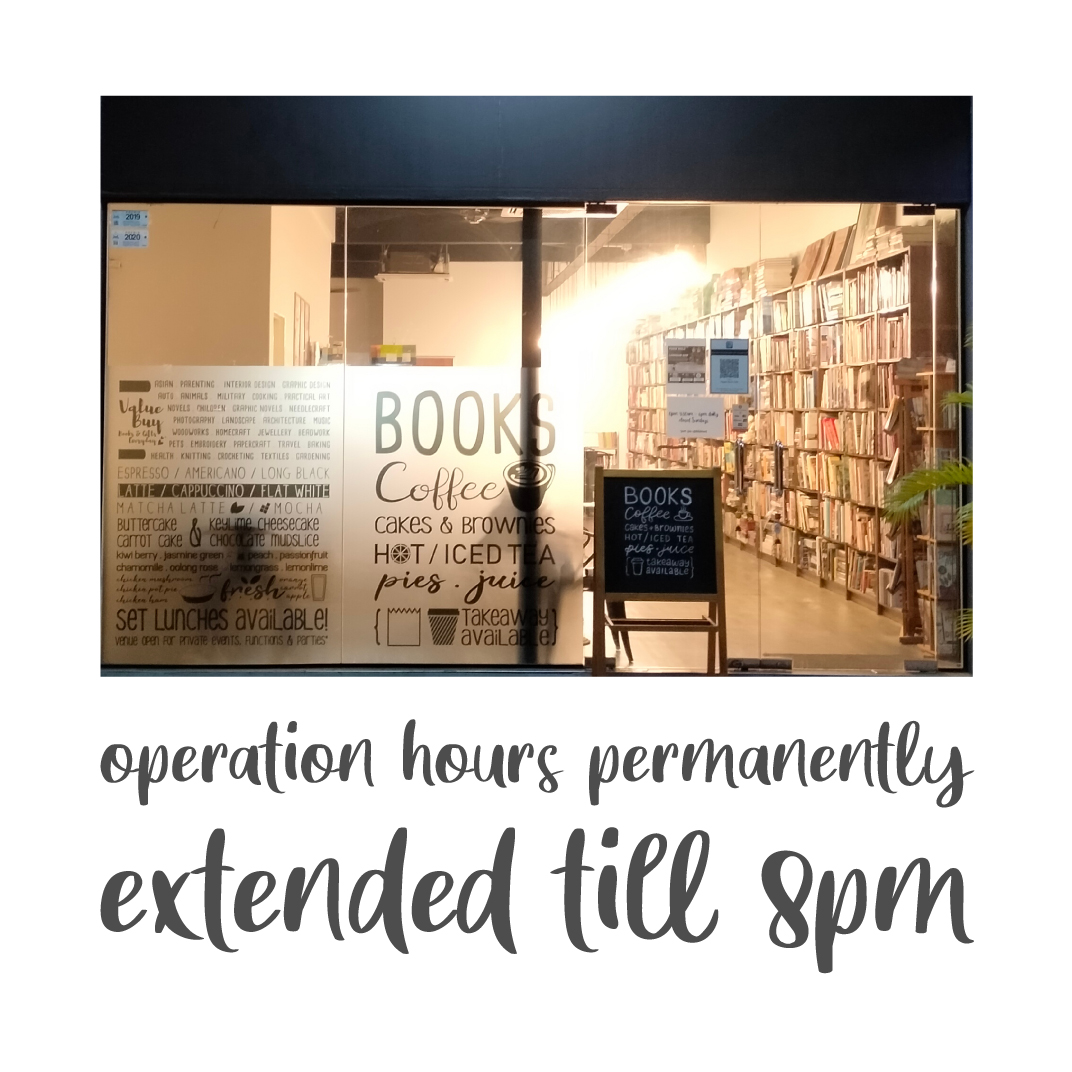 Yeap! Now open Monday - Saturday 9.30am - 8pm. Only closed on Sundays!

Also usually open on all non-Sunday Public Holidays unless otherwise stated on our Instagram kays ❤️

- - -

Some FAQ about our products

Q1. Are they new books or used books?
A1. All brand new books! (Though some books may be a bit aged.)
We will clarify with you before proceeding with the sale should there
be any deformities we need to highlight.

Q2. Where are all your prices based of?
A2. Whelp, they are mostly about 60% cheaper than whatever you can find on Bookdepository. Erm, think of us as a full-time BBW booksale? Haha!

Q3: I'm looking for a book but it's not on your site. Am I able to get it from you?
A3. YES (if you don't mind waiting) If you're looking for new books. We'll run them through our network and revert to you ASAP!

Please reach out to us @pages.bookcafe or via the Blue Messenger icon and
we'll help you out the best we can!

Q4: Are there books you cannot sell?
A4: Yes! There are book rights that lawfully prohibits us from selling them.

Q5: How much is postage?
A4: RM10 flat postage rate to Semenanjung for orders 4kg and below.

Sabah & Sarawak has a different cost due to air transport.

Anything 1kg below will cost RM20 min. But if we can figure out cheaper
alternatives for you (that we can still trust), we'll update as we go!

Q99: Need more FAQ?
A99: Feel free to let us know about your suggestions and feedback.

We'll definitely look into it!